Now that fall has arrived, I have been having a major crush on deep jewel toned hues for seasonal accent decor. We often think of fall color and venture down the road of a warm golden toned palette that echoes the season, but why not explore some deep indigos, fuschias and emerald greens?
Indulge me here because I'm about to take the fall color wheel for a spin. Here are some ideas of how you can create an updated and inspired fall look at home.
This gorgeous table display from my long time fave,
Domino Magazine
mixes in a gorgeous magenta harvest. Berry tones are great way to shake up, yet still compliment fall color. Good to have you back Domino, we have missed you!
My heart skipped a double beat at the site of this amazing plum and copper inspired fall wedding from event planners The Noveau Romantics. The guinea fowl feathers add just the right edge, yet give the look a cozy vibe. Gorgeous!
Still married to fall? You could pair some of fall's gorgeous golds taking inspiration from this peacock color palette from
Design Seeds
This textured gold wall accent from
Twos Company
is a great balancing act to accompany their indigo toned chevron mirror.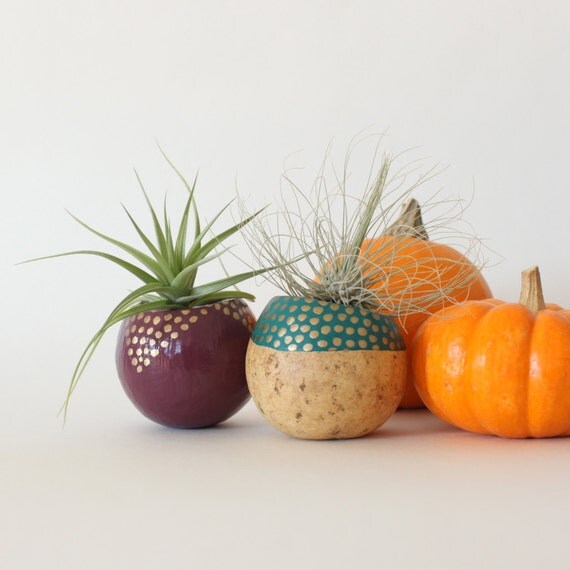 And check out these turquoise and plum handmade planters from ThriftedandMade. What delightful little treasures they are, adding just the right touch of color and wispy greenery to your home.
Don't be afraid to take some risk, the key is to balance bold color with neutrals. A little pop of color goes a long way!